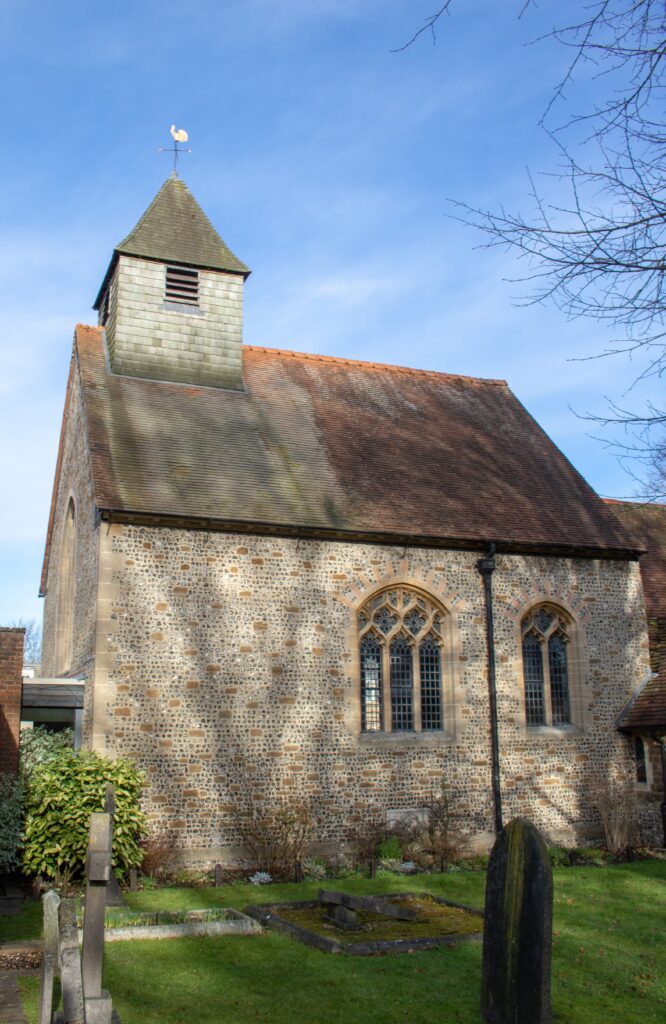 St Mary's Church is situated on the Eastern outskirts of Basingstoke town centre. There has been a Christian presence on this site since Anglo-Saxon times. However the Old Church, a Grade 2 Listed building, is composed of three principal parts dating from 1770, 1880 and 1912.
In 1970 the hall and the new purpose-built rectory were added. During the 1980's the church continued to grow significantly and it was decided to build a new auditorium to accommodate the growing congregation.
The auditorium has been built on the original church car park. The rectory and gardens were purchased by the PCC and have now become the new car park and annexe (used as offices and classrooms). The reception and the atrium were added and the kitchen and toilets were extended and upgraded. This whole project was completed in December 1995 at a cost of £1 million.
In 2002 the Old Church (pictured) was renovated and a partition added to create a separate area for meetings.
We constantly review how we can use and develop the site to serve the church family and community.