Staff
Rector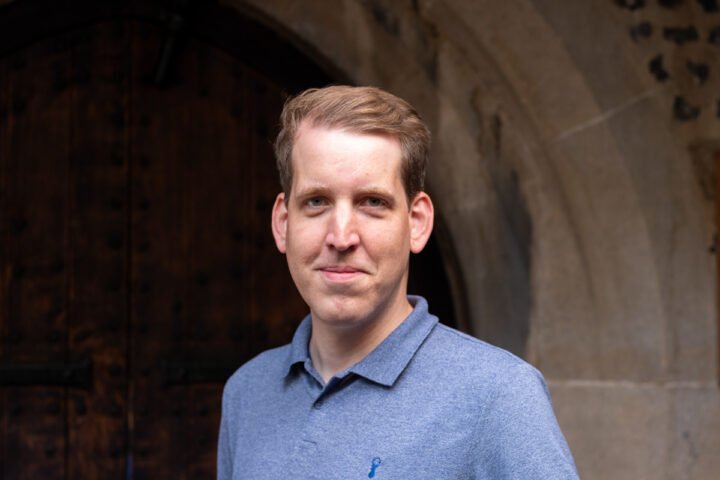 Rob moved to us from London where he was studying and working at a city-centre church. Before church work, he did four years in a "proper" job as a financial regulator in the City/Canary Wharf. Becoming a Christian in his early twenties, from a position of scepticism, Rob enjoys considering how Christianity relates to those who doubt its claims. He is married to Claire and they have three "lively" toddlers. He cannot shake off his love for electronic music and…
Assistant Minister: Children and Women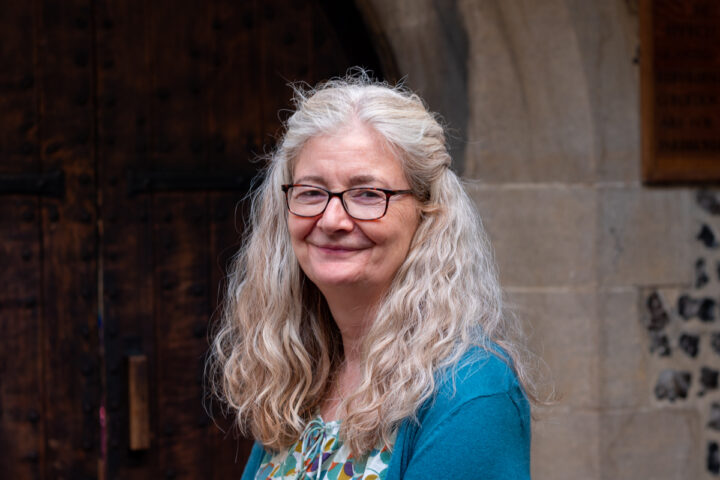 Caroline is a Curate who specialises in Women and Children's ministry. Originally an Oncology nurse, she took a year out to work as a Ministry Trainee over 30 years ago and loved it so much she stayed! She trained for ordination at Wycliffe Hall, Oxford. She has a passion to see women and children faithfully taught the Bible and to live for Christ as their Lord & Saviour. Her ideal day off is a walk and pub lunch with friends.
Operations Director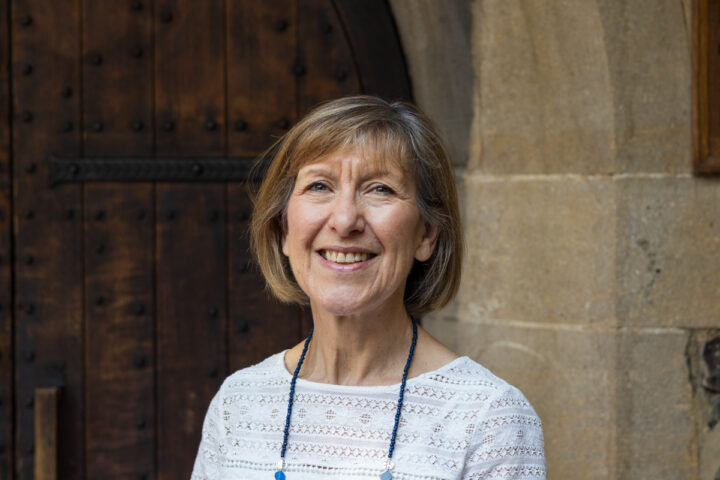 Curate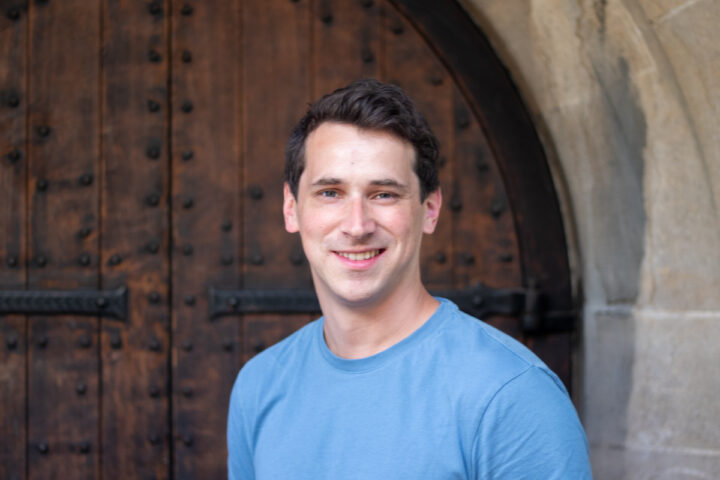 Tom joined us as our curate following his training at Oak Hill College. Before that he worked at a church in Central London as well as for Christians in Sport. Tom is married to Rosie and they have a little daughter, Lily. He loves sport, including following the (near) successes of Tottenham Hotspur as well as attempting to hold onto his dwindling playing careers in football and cricket.
Assistant Minister: Youth and Families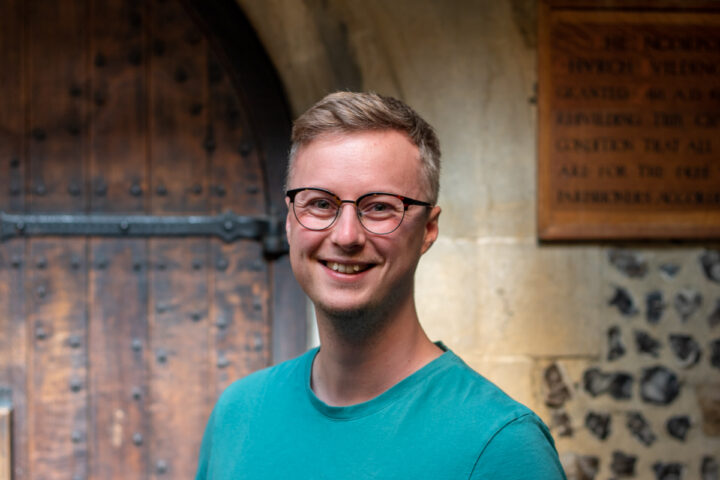 Alex grew up going to church, but it wasn't until going away to university that he truly understood his need for Jesus and the joy of living for him. Since then, Alex hasn't looked back! Alex has experience working in the rail and automotive industries, as well as leading ministry for university students for several years. He enjoys spicy curries, good coffee and has a soft spot for 80s action movies.
Pastoral Coordinator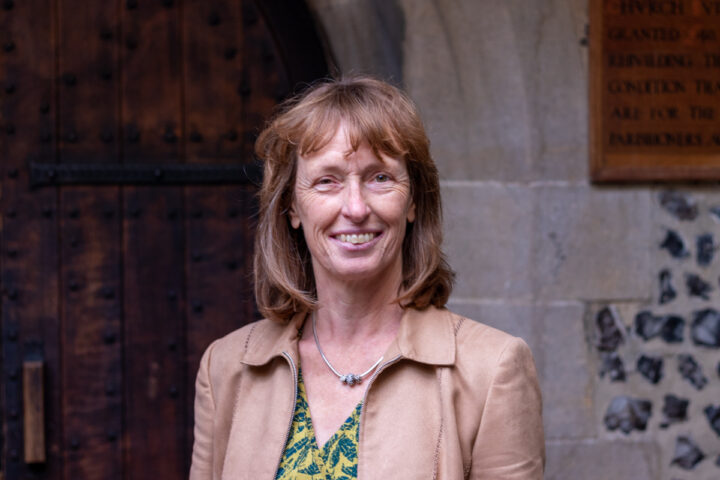 Janet is married to Keith. They have two grown up daughters who are both married and have given them grandchildren. Janet worked in the hospitality industry before she had her family. This is where she learnt the skills to organise events which provide good food and a warm welcome. The 'Good News' presented in the Bible is of a God who invites us into His family, so it is both the Gospel and her professional background which motivate and equip…
Music Minister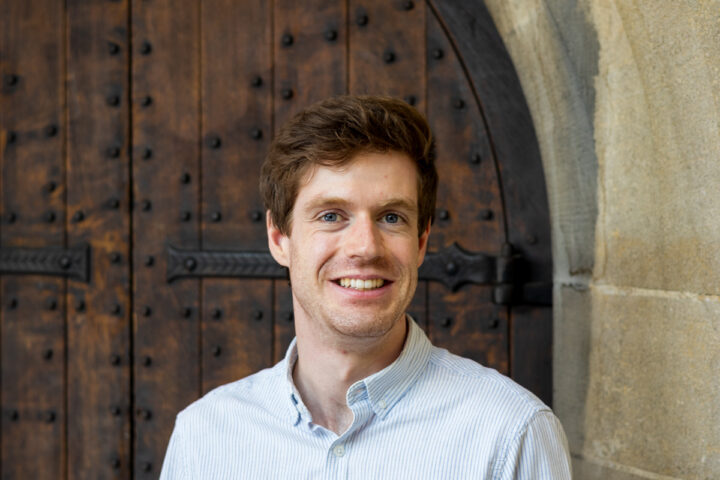 Joe Fuller BA became a Christian at St Mary's in 2009 and has been part of the church family ever since. He was awarded the Distinction Star For Music at Queen Mary's College in 2011 and studied Music Composition at the University of Chichester (2011 – 14) receiving a 2nd Class First Division. Joe worked as Music Director for St. John's Church Wimborne until 2017 and was involved in various Christian music capacities since then such as Christian Unions and…
Technical Support Specialist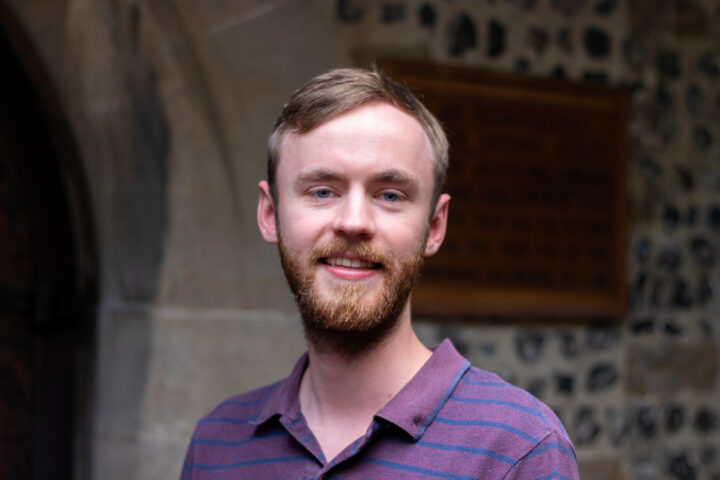 Having spent three years as a Ministry Trainee, Tim now works one day a week on everything techie at St Mary's. The rest of the week he works for a small local telecommunications company. In his spare time Tim enjoys climbing up, and camping on, mountains regardless of the weather, and is also a keen photographer. He is continuing to help with our 14–18s youth work. Tim is always willing to try and fix a broken gadget, but can't guarantee…
Church Administrator and Rector's PA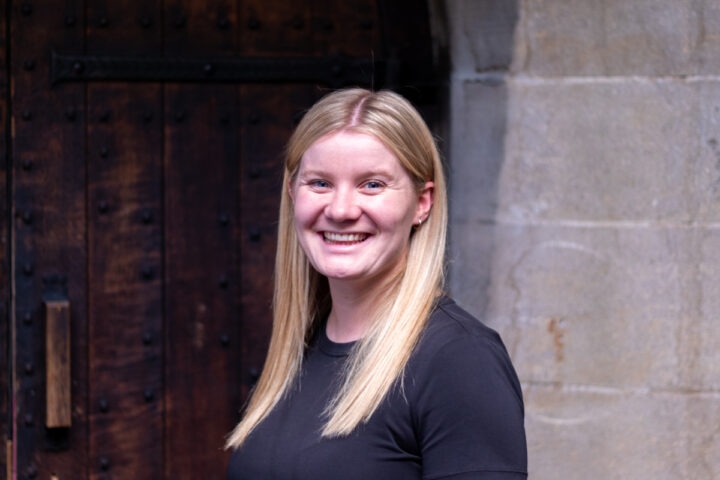 Hannah works in the office on Mondays, Tuesdays and Thursdays. Hannah grew up in Basingstoke attending St Mary's with her parents, brother and sister, and after 4 years living and studying in Bristol, returned home to Hampshire. Hannah is married to Hayden and they have a daughter named Willow. Her hobbies include cooking and singing and she loves nothing more than being on stage.
Gap Year Trainee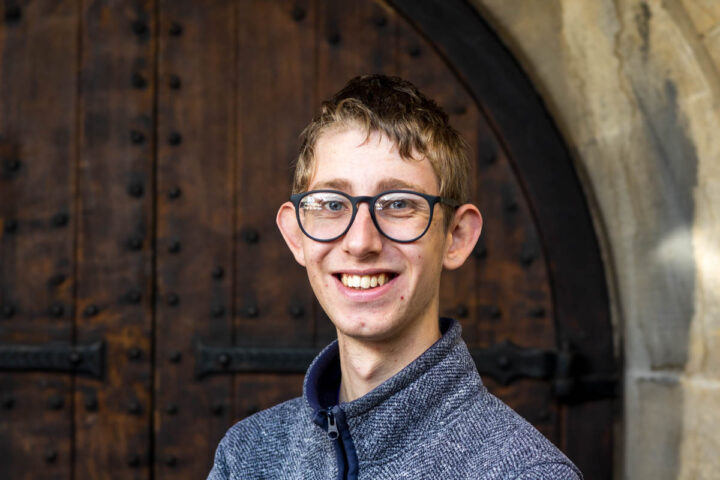 Ed grew up coming to St Mary's and has now joined us as a Gap Year Trainee. Ed will be helping with the children's and youth work, all things tech, and other "odd jobs" that need doing! Ed is also attending the South Central ministry training course once a week, and is looking forward to diving deeper into God's Word and what it means for us today. In his spare time, Ed enjoys going on bike rides with friends, riding…