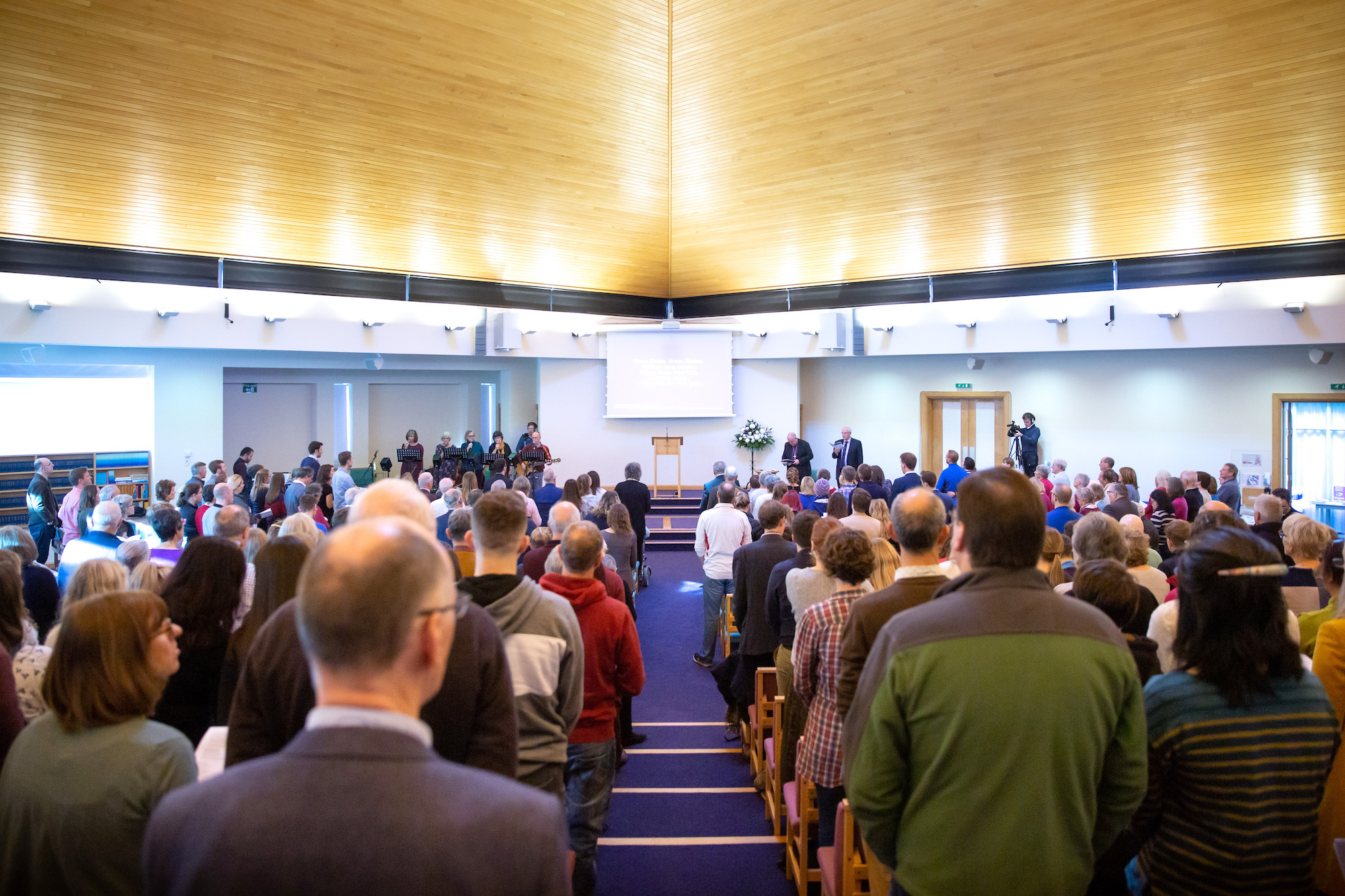 About Our Services
We are a group of ordinary people of different ages and from different backgrounds. Many of us are from other countries too. What we have in common is that we want to learn more about growing in our faith and living our lives according to the way God teaches us in His Bible. You don't have to be a Christian to come and see what we are about.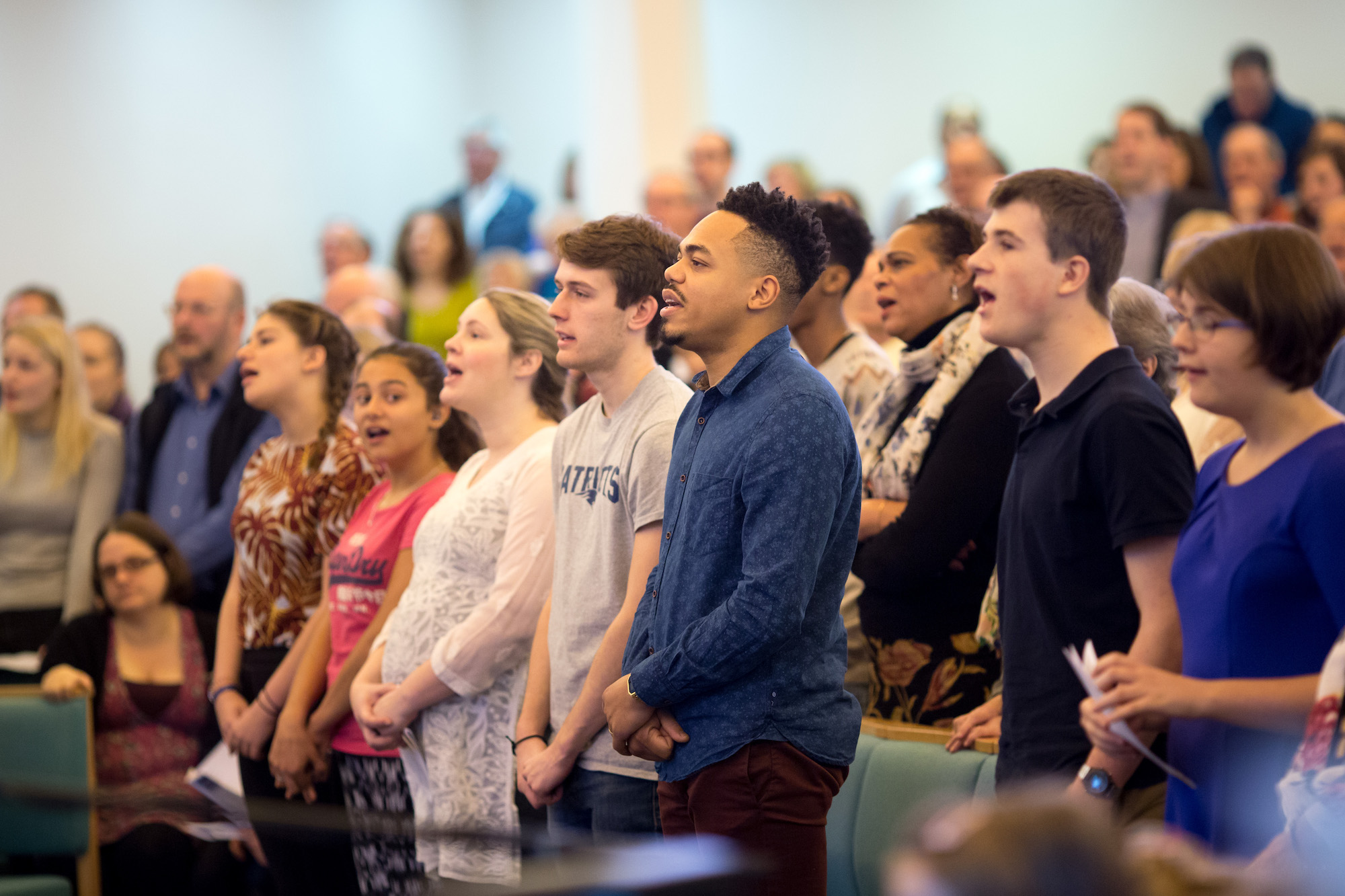 Come as you are
Everything you need for the service will be provided for you on arrival so no need to bring anything with you.
We don't have a dress code. Please feel free to wear what ever you feel most comfortable in. Jeans or suits – it's up to you. Most dress casually.
It would be great (but not essential) if you could fill in a visitor card when you come. These can be found on the tables by the doors leading out of the main Auditorium. They help us to keep in contact if you would like us to.
No collection is taken at any services. Our regulars contribute to the running of the church so our guests don't have to.
What happens
Our services include song, prayers, a reading from the Bible, and a sermon exploring what the reading mean for us today. There may also be an interview with a church member or an update from a mission partner, and some details about upcoming events. The service leader will explain what is happening, and you can join in with as much or as little as you like. The whole service lasts about 1 hour 15 minutes.
Our sung worship is led by a band, and includes a range of songs which are faithful to the Bible as such these:
Each service has Holy Communion once a month, which all baptised believers are invited to take part in. If that's not you, there is not pressure to take part, you are welcome to sit and watch.
Refreshments are provided after each service. This is a chance for people to catch up and meet new people. You could leave straight away but most people do stay. If you would like to know more about St Mary's, speak to a steward (those with badges), or the service leader. Please stop by—we would be happy to meet you.
Morning Service
Our morning service is at 10am and is attended by all ages. There are groups for children aged 0–14, which take place in other parts of the building after a song and a short thought from the bible. They return to the main Auditorium for the final song.
On the fourth Sunday of the month, there is a signer for the deaf and hard of hearing, see our accessibility page for more.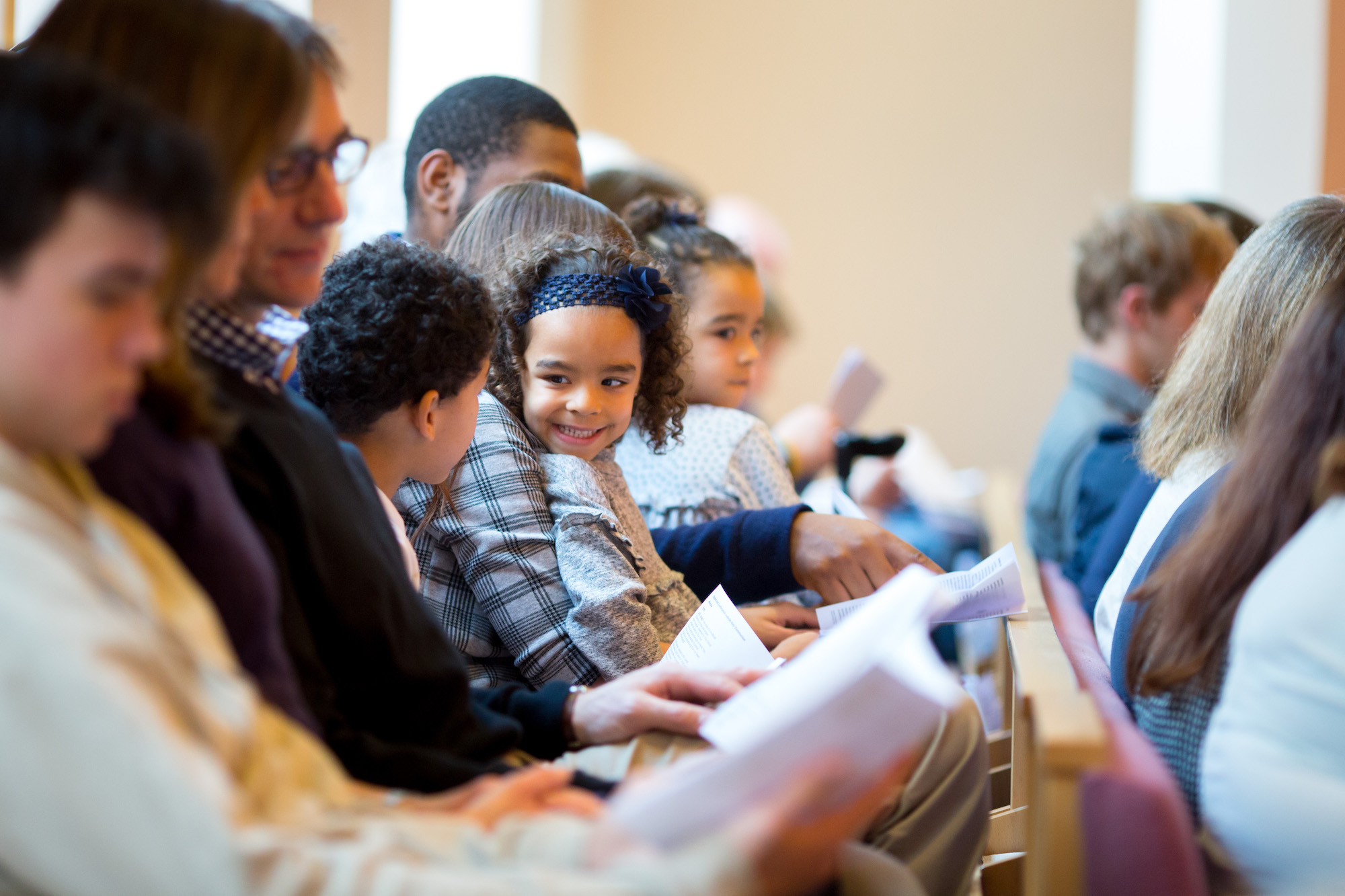 Evening Service
The evening service at 6pm is similar to the morning service, but tends to be a little smaller and more relaxed. There are no children's groups, but after the service there are groups for 14–18s and 18–mid 30s (which include food!), so lots of teengers and young adults come to this service.
There is usually a Q&A with the speaker to give a chance to ask questions about the bible passage and sermon.
Refreshments are served from 5.45pm, as well as after the service, to give another chance to catch up and meet new people.